Join us in Stratford's most historic cellar for delicious thin crust pizza, pasta, antipasti and salads. Service is quick and friendly; groups are easily accommodated …
Read More
Location: 70 Ontario Street, Stratford N5A 3H2
Phone: 519 273-6666
Website: pazzo.ca
---
Welcome to Jobsite Brewing Co -Taproom/Bottle shop with wood fired pizza!!! A company started by Dave Oldenburger and Phil Buhler with a conversation during break at a construction …
Read More
Location: 45 Cambria Street, Stratford N5A 1G8
Phone: 519-305-3335
Website: jobsitebrewing.ca/
---
Madelyn's Diner opened October 10th, 1985 by my mother, Madelyn McCarty. She had been employed by several restuarants as a waitress, in fact her first job when she was …
Read More
Location: 377 Huron Street, Stratford N5A 5T7
Phone: 519 273-5296
Website: madelynsdiner.ca
---
At the alley cat Cafe, we are proud to be the only cat cafe in Stratford, Ontario. We are one of only a couple of Cat Cafes in Ontario. Whether you are looking for a calm,
Read More
Location: 1 Market Place, Stratford N5A 1A4
Phone: 519-305-3344
Website: alleycatcafe.ca/our-cafe
---
Welcome to the 2018 golf season! We're looking forward to seeing members and guests on the course honing their skills and reconnecting with golfing friends and our fabulous …
Read More
Location: 81 Frances Street, Mitchell N0K 1N0
Phone: 519-348-8991
Website: mitchellgolfclub.com
---
Chef Yva Santini's Italian kitchen at Taverna brings a new direction to Stratford's main corner. Her menu includes sustainable seafoods from Ocean Wise, handmade pasta's, …
Read More
Location: 70 Ontario Street, Stratford N5A 3H2
Phone: 519 273-6666
Website: pazzo.ca
---
Edison's Cafe Bar is a Whole Foods Cafe owned and operated by wife and husband team, Buffy Illingworth and Greg Kuepfer. Our menu is mostly plant based and our baked goods …
Read More
Location: 46 Ontario Street, Stratford NSA 3G8
Phone: 519-275-1396
---
At The Pulp we specialize in high quality healthy, fresh smoothies and cold pressed juice with a selection of vegetarian food and snack options, as well as grab & go for …
Read More
Location: 10 Downie Street, Stratford N5A 1W5
Phone: 519-305-7857
Website: thepulp.ca
---
revel, where "independent Coffee for a Revolution" shapes our desire to serve only the finest directly traded coffee. Along with our coffee our "revelers" …
Read More
Location: 37 Market Place, Stratford N5A 1A4
Phone: 519 305-1600
Website: revelstratford.ca
---
Oh HEY. Welcome! Grounded is a company creating fresh, healthy, plant based food using real, whole ingredients. Check out our website here for a full menu list!
Read More
Location: 24 Erie Street, Stratford N5A 2M4
Phone: 519-301-3213
Website: groundedvegancafe.com/
---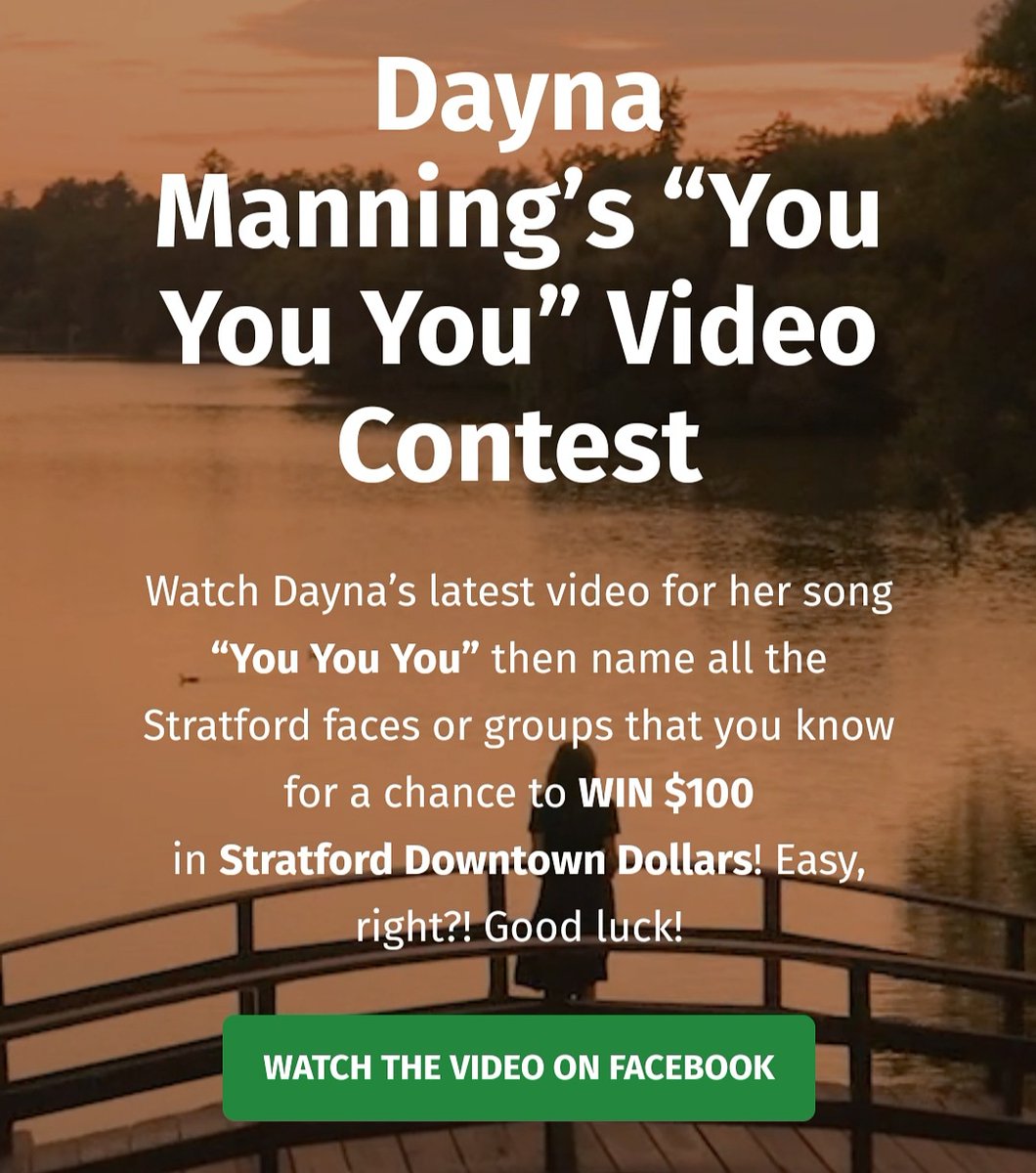 ENTER TO WIN! bit.ly/365AVh0 Recognize a few faces in my new music video, "You You You"? How many do you think you can name? Name as many friendly faces as you can to win $100 in Downtown…
2 days ago