Stratford Artists During Covid-19
Stratford's Little ART Things
St. Marys Station Gallery virtual exhibits
DIY Ceramic Stud Earrings from La Osa & Freighthouse Pottery
DIY Ceramic Jewelry Kit from La Osa & Freighthouse Pottery
Kind-hearted Studio virtual drawing
Gallery Stratford Art Education
Gallery Stratford ART studio customized ARTbox
Explore Stratford's visual arts scene
It's no surprise that every art is honoured here in Canada's premier centre of arts and culture. Stratford has a lively arts scene that encompasses everything you can think of, including fine arts, Indigenous arts, and crafts in every medium.
During the summer, many artists and artisans participate in Art in the Park along the banks of the Avon River. Every Wednesday, Saturday, and Sunday you can spend hours wandering among their beautiful original creations.
Gallery Stratford is located in one of our most gorgeous settings--a converted 19th century pump house nestled within a glade of trees. Just a short walk from the Festival Theatre and the downtown heritage district, the Gallery presents selections from its permanent collection as well as travelling exhibitions all year-round. It also offers workshops, classes, and children's programmes.
Below is a list of some other galleries in Stratford and surrounding area —visit the links to find out more:
Galleries at a glance:
Click on the Map to Perth County Artists for an interactive listing of various artists, associations, and galleries, along with their locations in Stratford and Perth County.
Check out Stratford's SpringWorks: indie theatre and arts festival in October, featuring award-winning playwrights and actors, new works, dance, and cross-cultural programming. Their Puppet Fest in July will please your youngest and oldest performing arts fans as diverse programming offers a range of offerings.
Explore Stratford's literary arts scene
Literature is a part of every facet of the arts here in Stratford, from literary festivals to plays written by Shakespeare. In fact, storytelling is deeply embedded in Canada's premier centre of arts and culture, with a lively literary arts scene that encompasses literary writing, playwriting, songwriting, and more.
In the fall, Stratford is home to the Stratford Writers Festival, a popular event among readers and writers alike. Featuring an intersection of literature and other art forms, it provides readers with an intimate opportunity to get up close with their favourite authors through unique panel discussions, delicious literary meals, hands-on targeted workshops, musical literary performances and songwriters circles, and on-stage Q&As where authors engage with their audience. Each year, through innovative and creative programming, the festival speaks to relevant topics such as LGBTQ themes, Indigenous issues, and women's rights. Whether featuring a star-studded panel of authors, a dramatic theatrical performance, or an art exhibit based on a book, this festival is truly a celebration of Canadian literature, art, and culture.
The Appetite for Words Festival, held in October, focuses exclusively on the literary and culinary arts and is a collaboration between the Stratford Writers Festival, the Stratford Chefs School Joseph Hoare Gastronomic Writer in Residence program, and a number of Stratford's top culinary destinations including Revival House, Mercer Inn, Pazzo, and more. This literary festival with a culinary twist lets participants "taste the words they're hearing" as chefs create menus inspired by popular books that guests can enjoy while the authors talk about their work, perform a reading, and answer Q&As. The Appetite for Words Festival also offers culinary workshops such as How to Write a Cookbook, Food Photography, and Wine Tastings and Pairings.
Appetite for Words also holds one-off events throughout the year at various locations throughout Stratford and Perth County.
Stratford is also home to a variety of writing workshops and retreats where writers of all levels can hone their craft. Stratford's artistic vibe and nurturing environment helps participants take their writing to the next level, no matter what stage they're at.
Stratford's Literary Arts and Authors
Stratford is home to numerous bestselling authors, songwriters, and playwrights.
It's quite possible to run into a well-known writer anywhere around Stratford. You may find yourself discovering author and songwriter Ron Sexsmith sipping coffee at revel or playwright Kate Hennig writing along the banks of the Avon. Margaret Atwood has been spotted in Stratford many times. Maybe you'll catch her at Balzac's enjoying a cup of Atwood Blend, a Smithsonian Institution certified Bird Friendly® blend to help raise funds and awareness for Canada's Pelee Island Bird Observatory (PIBO).
Other authors who have called Stratford home include Timothy Findley, Andrew Pyper, Deborah Cooke, Jane Urquhart, Marthe Jocelyn, E.K. Johnston, R.J. Anderson, and Alison Wearing.
Of course, writing is not limited to novels, and Stratford has plenty of playwrights living in and visiting the city due to their involvement with the Stratford Festival. These include Kate Hennig, Liza Balkan, Lee MacDougall, Mark Crawford, and Heather Debling.
Songwriting is also based on story and Stratford is home to numerous songwriters including Loreena McKennitt, Ron Sexsmith, Ali Matthews, and Dayna Manning. As well, Emm Gryner lives in nearby St. Marys. Many of these talented musicians have participated in the Stratford Writers Festival's popular Songwriters Circle events.
All in all, if you're looking for creative inspiration—or just to bump into one of your favourite writers—you'll find it in Stratford.
---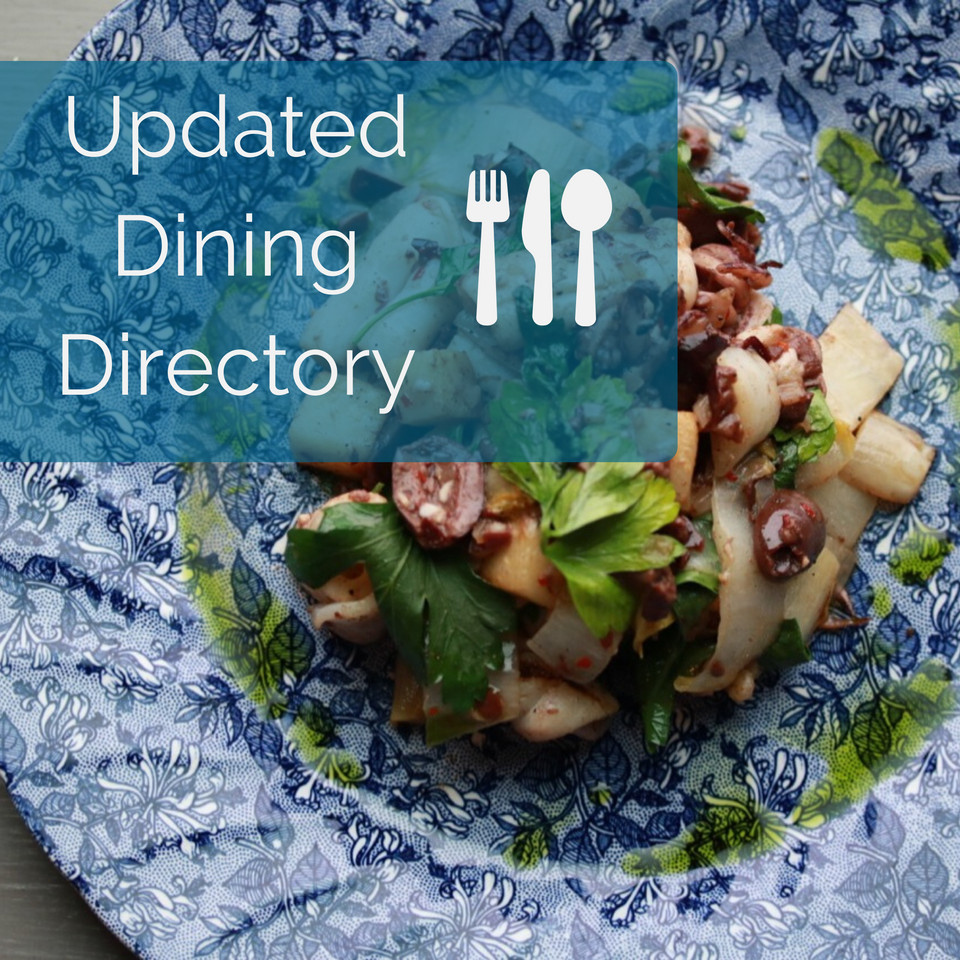 Head to the link for our most up-to-date information on which dining options in Stratford -- including hours of operation, services available (delivery etc.), patio or indoor dining, etc.…
1 week ago